Commercial Auto Insurance
Need to insure your business vehicles?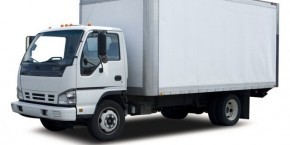 Do you have special equipment that needs to be listed? We can offer policies from multiple carriers with excellent pricing. We write trucks, vans, specialty vehicles, truckers, box trucks, trailers, bucket trucks, etc.
Are you sending your secretary to go the bank in her car? Do you know you can be pulled into a claim if your employee is involved in an accident, even while using their personal vehicle in the pursuit of their job duties? Are you hiring a delivery service or transport? We can offer coverage for non-owned and hired vehicles.
What if your specialty vehicle is in a wreck? The cost to rent a similar vehicle could go into the hundreds of dollars a day. Can you write that check? Do you have a backup? Would you like someone else to cover it for you?
We work with these insurance companies to get you the best coverage to fit your needs