Commercial Flood Insurance
What happens when water comes into your building from a storm or the river overflows its banks?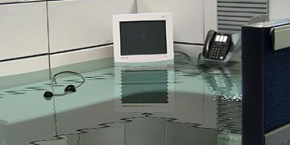 Do you have a flood policy? If not you will not have the appropriate coverage. S J Adams Inc offers coverage for both your buildings, equipment, furniture.
Depending on your proximity to the flood plain an elevation certificate (flood appraisal) may be required.
We work with these insurance companies to get you the best coverage to fit your needs